The innovation in
eCommerce storage
KART.ON

E
THEPOPUPBOX
KART.ONE
TREND-SETTING SUSTAINABLE –
THE SHELVING SYSTEM MADE OF CARDBOARD
With KART.ONE, we offer a sustainable shelving system made of cardboard that enables the flexible transport of goods in logistics warehouses while protecting the environment.
With this solution, we are rethinking the established heavy-duty shelving system and sending a clear signal for more sustainability in e-commerce as well as logistics.
The shelving system made of cardboard can not only be produced in different sizes and variations. The individual systems are also stackable and transportable.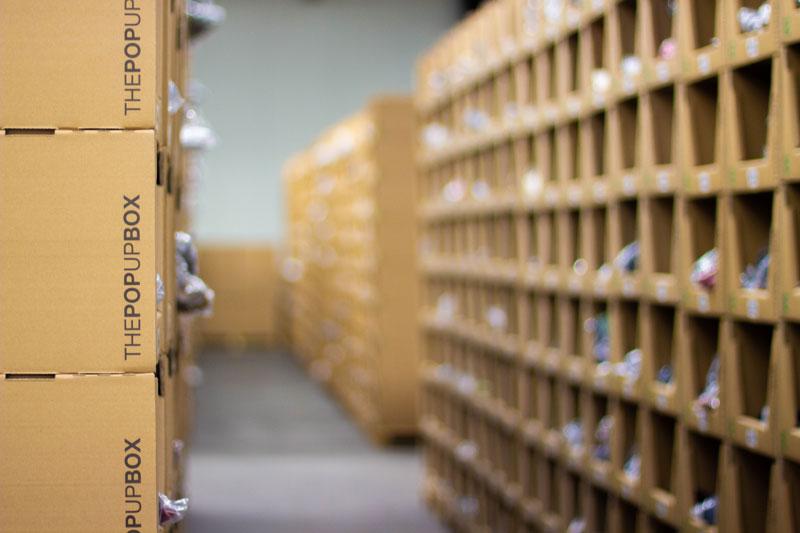 Mobile & flexible
A mobile shelving system made of recycled cardboard ensures a high degree of flexibility.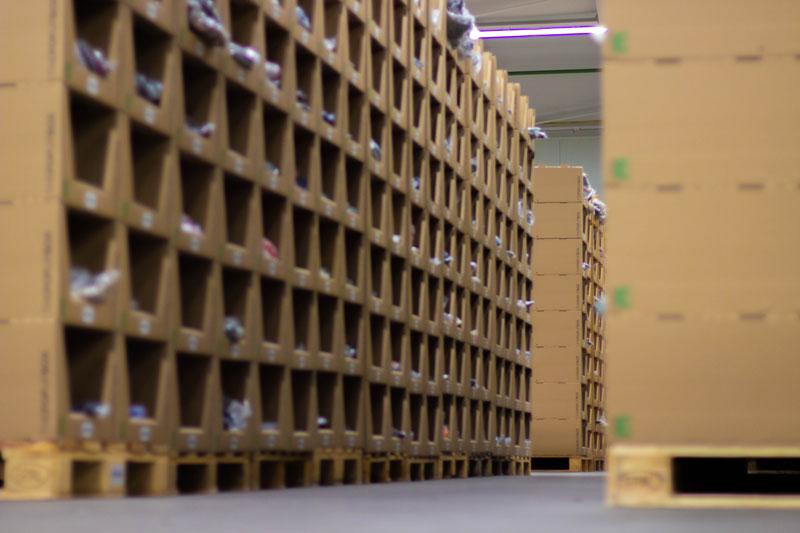 More efficient use of space
This system allows new capacities to be created quickly in logistics warehouses or to be reduced again at short notice. 
PRODUCT SHEET
Download our KART.ON

E

image brochure as PDF here.
Flexibility, resilience, low cost,
sustainable management
THEPOPUPBOX
Reviews
What our customers & partners say
In our own logistics center, we increasingly felt the weaknesses of permanently installed steel shelving. It was clear to us that we needed a system that could do more. More flexibility, less costs, but also no compromises on load capacity.
We had been looking for a flexible storage solution for a long time. We needed to be able to move small seasonal or batch items quickly and efficiently 
to
 save space and time in our logistics. With these boxes made to EPAL dimensions, you have hit the bull's eye.
Your advantages of this system
Mobile shelf system
A high degree of flexibility can be ensured with a mobile shelving system. Goods can be quickly and flexibly transferred to pallets in the boxes.
Flexible use
With this system, new capacities can be created quickly in logistics warehouses or reduced again at short notice. The system can be folded as a carton with little effort to save space.
Low costs
Until now, heavy-duty metal racks have been established in the industry and these are not exactly cheap. Assembly and reconstruction are costly and often go hand in hand with acceptance tests and inspections by external companies.
With our concept, entire rows of racks on pallets can be quickly assembled and disassembled, relocated or moved.
Sustainability from cardboard
Our aim was to create something new that meets today's demands for sustainable business. That's why we chose a material that we use every day anyway – carton.
Versatility
The system also offers a high degree of load capacity due to its versatility. In many tests, we loaded the individual compartments with well over 35 KG. Even under this load, rows stacked 2 meters high on the pallet could be moved without any problems.
Ideal for everyone
With this system, new capacities can be created quickly in logistics warehouses or reduced again at short notice. The system can be folded as a carton with little effort to save space. This means that the area of application is not limited to industry. The system can also be ideally used in warehouses and sales areas of retailers and wholesalers.
OUR HOSTING – sustainable.
KEYWEB considers it its duty to orient services towards compliance and optimization of a positive eco-balance. With Green Hosting – KeyEco, they are sending a clear message about acting consciously in the interests of our environment and going one step further.
Sustainability encompasses environmentally friendly corporate action at all levels – from the ecological operation of data centers and hosting products, to consciously sustainable processes in everyday office and work life, to social commitment both within the company and for our society.
THE PERFECT SOLUTION FOR WHOLESALE, RETAIL & E-COMMERCE
DID WE MAKE YOU CURIOUS ?
Contact us for your new

kart.onE shelving system